Lequille Pipeline Replacement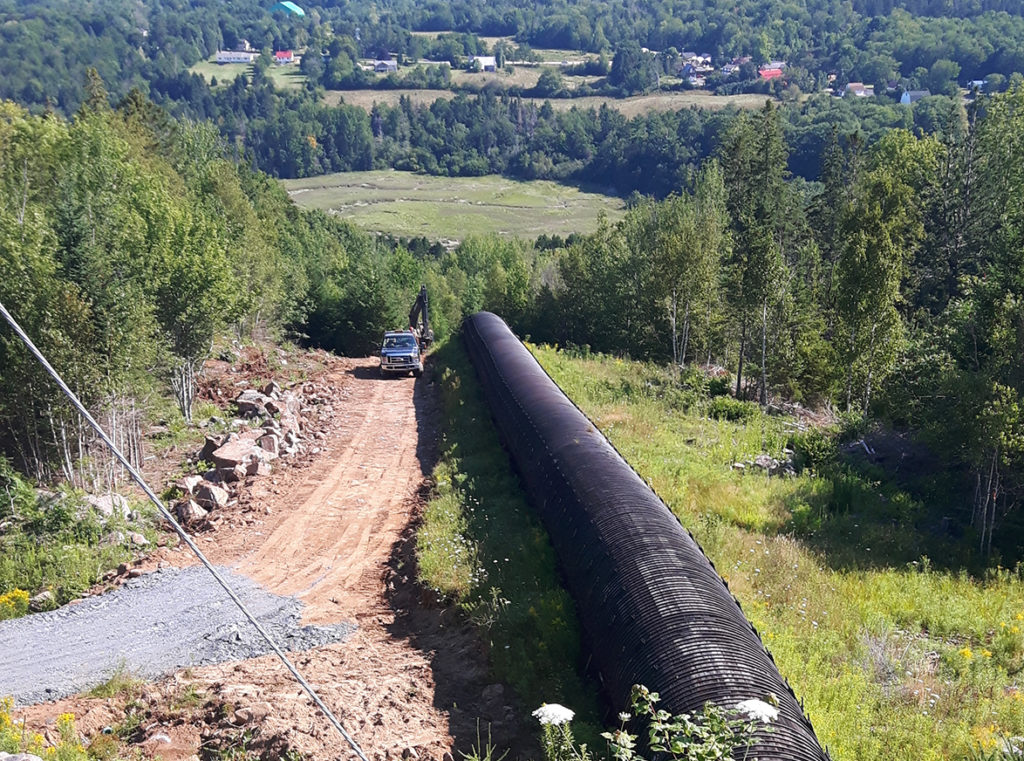 CLIENT: Nova Scotia Power Inc.
The Lequille Hydroelectric System, located on the Allain River, began generating electricity for the Annapolis Valley around fifty years ago.  In 2017, work began on an extensive project to ensure the hydro facility's reliability, safety and efficiency.  Part of this initiative was the replacement of part of the hydro system's pipeline and Brown Bros. was contracted to complete that project.
The biggest challenge the company faced was access to the job site. In order to get to the location,  the team needed to build a road down a very steep bank. The pipeline was situated on a 35% grade of slope which made working on the site extremely difficult.
A number of stages were involved in the replacement:
Removal of 330 feet of old pipe;
Preparing the gravel base for a new pipe line;
Installing the new 7 ft. diameter fiberglass reinforced polymer mortar pipe;
Installing two concrete thrust blocks, each of which consisted of 30 yd3 of concrete as well as 3,100 lb. of rebar;
Backfilling the new pipe with crushed gravel and an environmental clean stone, all of which needed to be trucked into the job site.
Thanks to an expert and hardworking crew, the job was completed ahead of schedule. Our client was very pleased with both the timeline and the finished project.