Harmony Fish Ladder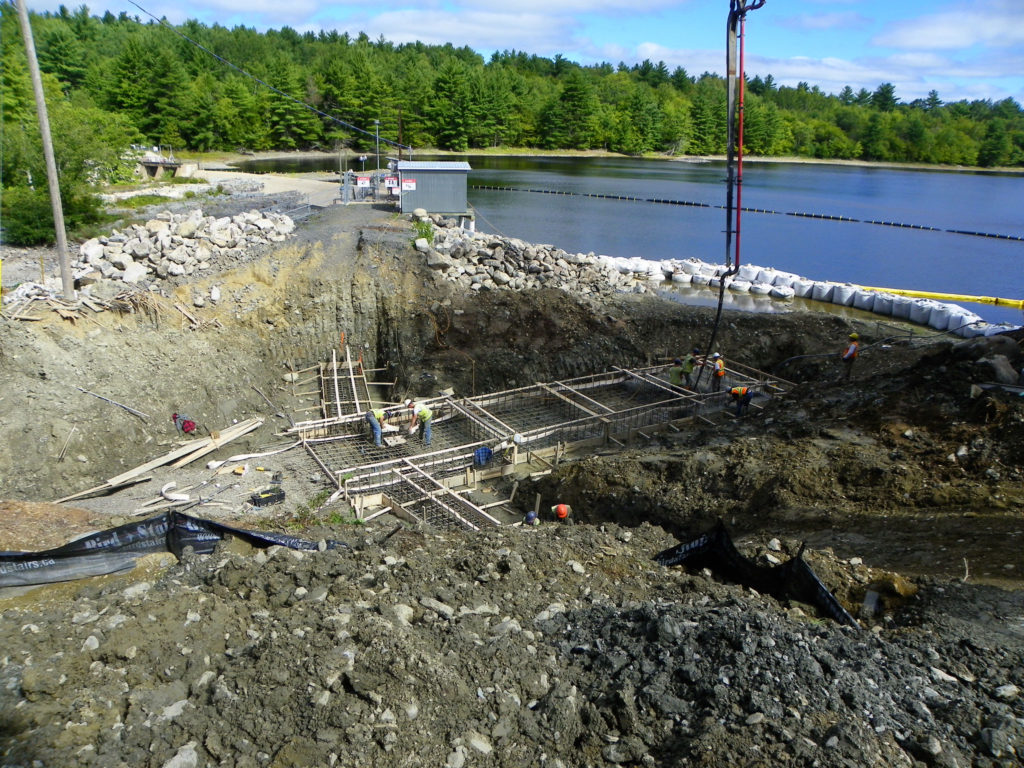 CLIENT: Nova Scotia Power Inc.
Located in the area of Harmony Mills, Queens County NS, the Harmony fish ladder was in need of major work. The wooden ladder had deteriorated to such an extent that it was no longer functional. Department of Fisheries and Oceans developed a new design for the ladder and Brown Bros. began work on the project in 2011.
A fish ladder is a structure built to facilitate fish migration to spawning areas. The ladder makes it easier for fish to pass around natural and man-made barriers by way of a series of low steps, which allow the fish to swim and leap along their route.
Excavation for the fish ladder required taking away 100,000 ft3 of material. The crew also removed 1,000 ft3 of bedrock with a 20-tonne excavator and rock breaker.  It was essential to keep the fish ladder site dry. This required the installation of a sandbag cofferdam and a silt boom in the lake at the end of the fish ladder. To control leakage through the cofferdam, pumps operated 24 hours a day. Silty water was pumped into a settling pond to prevent it from entering the lake water.
The fish ladder was constructed using 500 yd3 of concrete and 100,000 lb. of reinforced steel – all installed by the Brown. Bros. team. Long hours and an experienced crew resulted in a project completed on schedule and a very satisfied client.